For decades, large corporations and many other employers have been offering employee benefits, such as health insurance and retirement plans, as a way to attract and retain talent. However, providing a variety of benefits that support employees' overall well-being and ability to fulfill goals outside the office can yield an array of advantages for organizations of all sizes. For example, employee benefits may improve workforce morale, employee satisfaction, productivity, employee health, loyalty, and more. To maximize these positive results, employers should keep abreast of the latest trends in employee benefits in order to provide their employees with what they truly want and need.
Would you like to boost your organization's success by cultivating a happier, more productive, and more loyal workforce? The following recent trends may help you determine which benefits to offer your employees:
Growing demand for financial wellness programs
As with physical and mental health, employees' financial health can have a direct impact on their happiness and performance at work. While many organizations have traditionally helped employees save for retirement, it is becoming increasingly common for employers to provide other benefits designed to guide employees to financial security. A 2017 study by the Society for Human Resource Management (SHRM) found that 49 percent of organizations were offering some type of financial guidance for employees—a notable increase from 36 percent the year prior. Employer-sponsored financial wellness programs may include one-on-one sessions with financial advisors, classes on budgeting and investment planning, and interactive online tools to help employees manage their finances.
Another increasingly popular benefit is student loan assistance. Many younger workers are entering the workforce burdened by substantial student loan debt, which impedes their ability to reach financial goals and may cause overwhelming stress. While it might not be cost-effective for some organizations to offer employees reimbursement for their student loans, employers may at least consider providing classes or other resources to help younger members of their workforces manage debt. By alleviating financial stress, student loan assistance and other financial wellness benefits allow employees to focus on performing to the best of their abilities at work—which ultimately boosts results for employers.
Expanded family leave
In recent years, cities and states across the U.S. have been enacting laws that require employers to provide paid leave for employees facing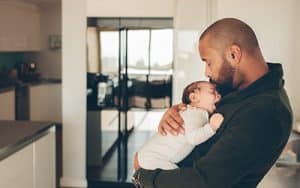 a variety of circumstances, including their own physical or mental illness or that of a family member, closure of their child's school or place of care, domestic violence, and more. In the private sector, employers are matching or expanding on this trend by offering paid family leave for a growing array of situations. For example, organizations are increasingly granting paid leave to fathers, adoptive and foster parents, grandparents, and even (to a limited extent) employees who have recently adopted pets. Additionally, more employers are beginning to offer paid bereavement leave for employees who have lost a family member. This trend indicates that employers are increasingly recognizing the importance—both for their organizations and society as a whole—of supporting employees as they simultaneously care for their families and advance their careers. Expanding family leave is a powerful way for employers to promote work-life balance, improve workforce retention, and help employees stay happy and focused.
Adoption of workplace wellness programs
Faced with continuously rising healthcare costs, organizations are finding innovative ways to encourage employees to adopt healthier lifestyles. These strategies are often part of workplace wellness programs, which are gaining popularity among employers and employees alike. Workplace wellness programs may encompass a wide variety of benefits, including discounts on gym memberships, onsite biometric screenings, smoking cessation assistance, healthy lunch initiatives, and implementation of standing desks in the office. By encouraging employees to be proactive about their health, workplace wellness programs may improve productivity, reduce absenteeism, and lower healthcare costs for organizations. In addition, they help employees feel their best and demonstrate that the employer cares about their well-being—which ultimately boosts employee loyalty and retention.
Many states offer training and support resources for helping you establish a wellness program, such as the Healthy Arizona Worksites. Another resources for learning more about how to establish and design a wellness program is SHRM.
Flexible scheduling and work-from-home options
Increasingly, younger workers in particular are rejecting the traditional nine-to-five, in-office work week, insisting that they can be just as productive at home or any other location they choose—and many employers are beginning to accept their viewpoint. As a result, a growing number of organizations are offering flexible schedules and the freedom to work from home as benefits. Aside from promoting a healthy work-life balance and improving employee satisfaction, these options show employees that they are respected and trusted—which, in turn, helps them feel valued and boosts their loyalty to the organization.
Rising demand for voluntary benefits
From smartphone apps to streaming media services like Netflix, the ability to customize products and services is a rampant trend among consumers of all ages. Therefore, it is unsurprising that the preference for customization is also growing in the realm of employee benefits. Many organizations are responding by offering voluntary benefits, or insurance products that employees can choose to suit their individual needs. Examples of voluntary benefits include life insurance, vision and dental, disability, critical illness insurance, hospital indemnity plans, identity theft protection, and more. By allowing employees the flexibility to choose benefits tailored for their lifestyles, voluntary benefits are a great way to improve employee satisfaction. Since employees generally pay for voluntary benefits entirely or mostly through payroll deferral, they also offer employers a cost-effective tool for keeping their workforces happy, loyal, and engaged.
By alleviating pain points in employees' personal lives, employer-provided benefits boost employees' satisfaction and overall sense of well-being, enabling them to devote their full attention to performing optimally at work. In addition, they demonstrate the organization's commitment to its employees, thereby supporting workforce retention and engagement.
At CBR, we are knowledgeable about the latest trends in employee benefits and will work with your organization to create benefits packages that suit your needs, goals, and budget. Call us today at 602-200-8500 or contact us online to get in touch with one of our HR experts!
(Sources: https://www.shrm.org/resourcesandtools/hr-topics/benefits/pages/5-big-benefits-trends.aspx, https://www.entrepreneur.com/article/252476, https://www.employeebenefitadviser.com/news/9-employee-benefit-trends-to-watch-in-2018).
August 2, 2018
Benefits, Benefits for small business, Employee Benefits, Group benefits, HR, HR Trends, Human Resources, Trends in Employee Benefits, Trends in Human Resources, Wellness Programs, Workplace wellness programs
Comments Off

on The Latest Trends in Employee Benefits and How They Promote a Happier, More Productive Workforce